High-Speed Portable Chargers
Anker Nano II only needs a small charger to power your gadget.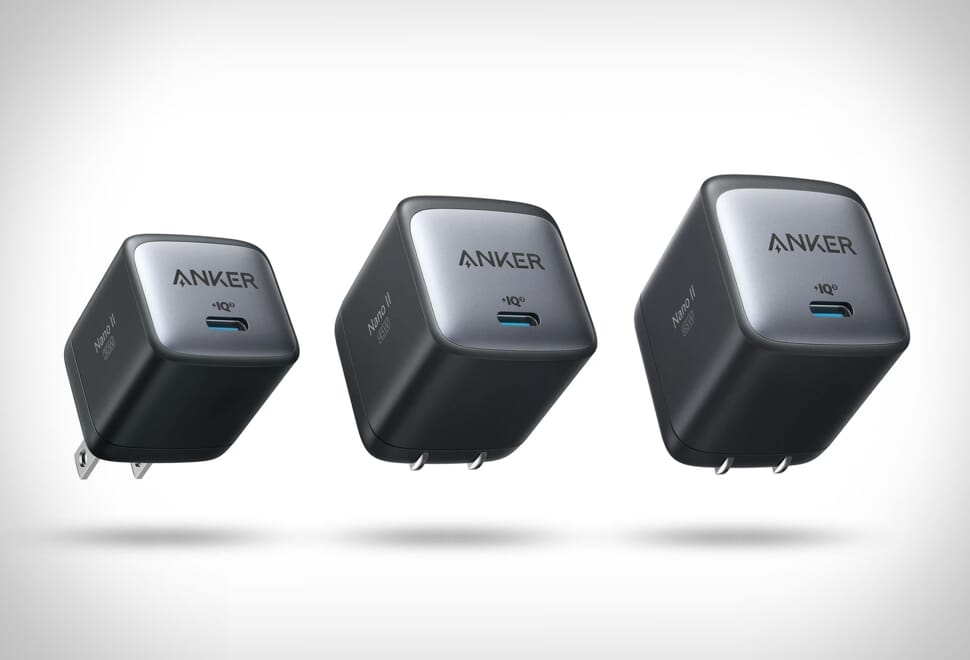 The new Nano is a smaller and more efficient charger from Anker. The GaN Nano II lineup also has better temperature regulation capabilities and brings high-speed charging to three compact USB-C chargers that can quickly power laptops, tablets, and smartphones.
The Anker Nano II charger has three models of 30W, 45W, and 65W to choose from and they are 59%, 34%, and 58% smaller than similar products on the market. The charger will start working to provide the most optimized power source for the connected device, making it compatible with any USB-C compatible device.
The portable compact charger has an innovative stacking design and an upgraded circuit board structure, allowing high-speed charging without reducing power consumption.
The pocket-sized high-efficiency charger also complies with the latest IEC 62368-1 safety standard, so you can use it with confidence when charging your device.