RC Camera Car Concept for Filmmaking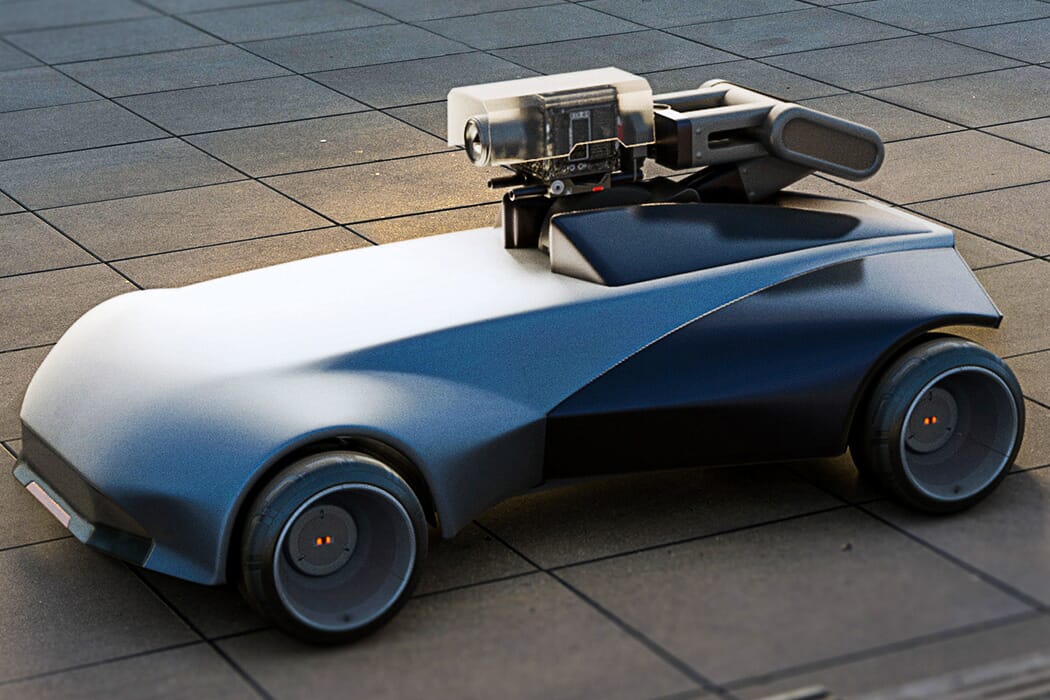 DJI FPV X-The RC camera car concept designed by Parth Kashikar and DAAPworks for filmmakers helps to improve simplicity of use, equipment safety, and filming. The RC camera trolley has a larger platform that can lower the center of gravity, thereby reducing the risk of overturning at high speeds. The adaptive stabilization technology at the pivot point of the robot camera also helps to eliminate jitter.
The filmmaker controls the camera in 3D space, similar to controlling a DJI VR headset. The designer envisions using the existing DJI controller to drive the vehicle in any direction, and even record the path of movement to be replayed when the expected shot cannot be achieved.
The remote control camera car has modular parts that are easy to replace, making maintenance easy.
Unlike other film production systems, the DJI FPV X-RC camera car can handle a large amount of manual work required in filmmaking, allowing the director to focus more on the execution of the filming. (Via)