Conceptual Wooden Electric Scooter
ILY-Ai conceptual wooden e-scooter aims to solve mobility problems.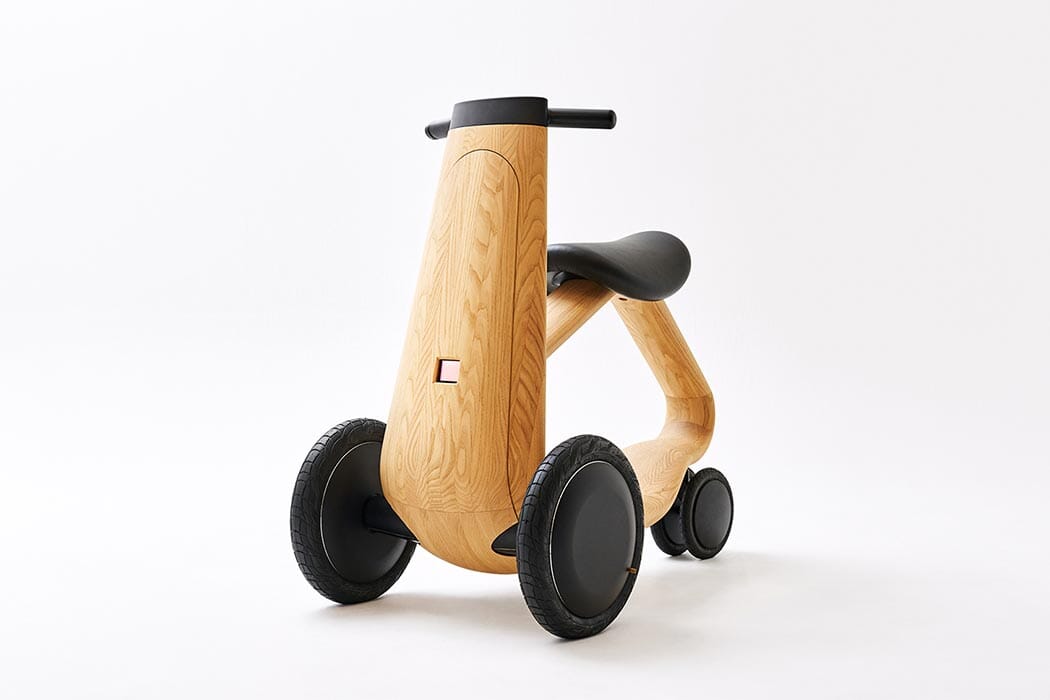 Japanese designer Mikiya Kobayashi has created a conceptual wooden electric scooter specifically for people with limited mobility, such as the often-overlooked elderly community. The electric vehicle is named ILY-Ai and is considered a trike because it has two huge wheels at the front and one at the back.
The aesthetic ILY-Ai is carved from solid wood that adds a warm and cozy element to the design. The combination of chestnut wood and aluminum improves the design level, giving the trike an eco-friendly touch.
The safety sensor can stop the scooter immediately when an obstacle is found, which makes ILY-Ai an ideal vehicle for the elderly and anyone with limited mobility.
The  ILY-Ai was developed in cooperation with Aisin's technology because Aisin is one of the leaders in the mobility world and is also known in Japan for manufacturing auto parts and lifestyle, health, and energy-related products. Karimoku, Japan's leading wooden manufacturer, helped choose the right wood so that ILY-Ai can work comfortably in indoor and outdoor spaces. (Via)